---

10.19.2007 - 8:47:00 AM - More Dana White Comments on Randy Couture
Steve Cofield aka Mr. Sunshine recently attended a prefight post conference for UFC 77 where Dana White made the comment that he has yet to speak to Randy Couture and that he hasn't returned their phone calls.


"I haven't talked to (Couture) at all. I called him twice since he's been in South Africa and he hasn't returned a call. His resignation didn't surprise me at all. It's the way he did that surprised me. It was done very Hollywood with his agent releasing a statement. This is the way Hollywood agents play this stuff. The whole thing was pretty shitty. He's up to something."

"He lost twice to Chuck Liddell. And then he called me up after a year and said I want to come out of retirement…I'd like to re-work my contract. He just signed a contract that he was thrilled with eight months ago. He never came to me and said can we do a new contract!"
Dana White also had this to say about the UFC event in Montreal set for January"


"We had to cancel the Canada date. That was supposed to be the first HBO date."
You can read the rest of Mr. Sunshine's article here.

Here's a look at Randy on the set of the new Scorpion King flick.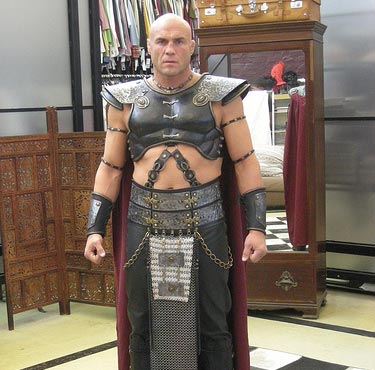 Here's a video of Dana White talking at the Press Conference:



Labels: Dana White, MMA, Mr. Sunshine, Randy Couture, UFC

.tanner - 0 comments - Post a Comment
---